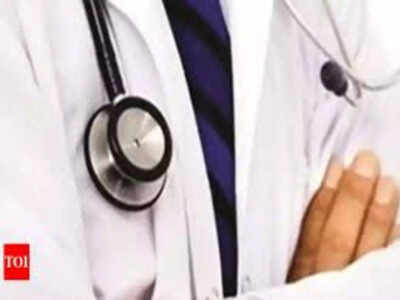 Mumbai girl Aakriti Goel and Janhavi Ajit Rao from Bengaluru have something in common. Both women chose to become a doctor after investing years studying Engineering.
Aakriti who completed her BTech from BITS Pilani in 2015 and worked for several projects and startups, is now set to start her second innings as an MBBS student. Aakriti secured 1118 All-India rank in NEET 2021. Janhavi, an IT professional based in the US, chose to become a doctor after she was diagnosed with rheumatoid arthritis and realised that there is a lack of specialists to treat the disease. She was also touched by the service rendered by the doctors to the society. Janhavi completed her MBBS from MS Ramaiah Medical College, Bengaluru, in 2020. Currently, she is an internal medicine resident at Riverside University Health System, USA.

Dr Ajay Kumar Pal, associate professor, Department of Surgery, King George's Medical University (KGMU), Lucknow, says that such kind of career switch is there but it is quite rare. "There are many students like me who qualify for both medical and Engineering entrance, but pick one," says Dr Pal, who qualified for Medicine and Engineering in 2003.
However, Dr Pal, an MBBS graduate from Jawaharlal Nehru Medical College, AMU, believes that students with a Mathematics background have slightly better analytical skills as compared to those from pure Biological Science background.

There is no difference in skills as a doctor between Mathematics and non-Mathematics students. "Doctors who have studied Mathematics in class XII enjoy an upper hand in interdisciplinary research in areas such as Biomedical, Biotechnology and Biostatistics among others," explains Dr Pal.
Tech intervention Technology has become a deciding factor in all disciplines. "Medicine is in a nascent stage in India and technology intervention is evident for better development of the infrastructure," says Aakriti who wants to become a surgeon after completing her MBBS. "Candidates who come from Mathematics, Engineering or Technology background are better skilled with analytical and problem-solving and critical thinking abilities. Having an increased presence of these students in Medicine will definitely improve the efficiency and promote interdisciplinary research in this field," says Aakriti.
8th Edition of International Conference on Mathematics and Optimization Method